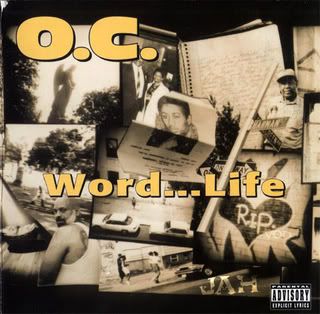 O.C. (1994) Word... Life
Can't believe I haven't posted this one yet. Word...Life is the debut album from underground Hip Hop artist O.C. who is a member of the legendary Hip Hop crew
D.I.T.C.
and is also the 3rd and unofficial member of
Organized Konfusion
. The album is considered to be a forgotten Hip Hop classic of the 90's. It has that classic vibe from the beginning to the end because of the production by
Buckwild, Prestige, Organized Konfusion, DJ Ogee, Lord Finesse
and
DJ Eclipse.
A must-must-must have.
01.Creative Control
02.Word...Life
03.O-Zone
04.Born 2 Live
05.Time's Up
06.Point of Viewz
07.Constables
08.Ga Head
09.No Main Topic
10.Let it Slide
11.Ma Dukes
12.Story
13.Outtro (Sabatoge)
14.Born 2 Live (Remix)